We have recently noticed that more and more of our clients require video mobile applications that integrate well with their backend and product, just as their web applications do. From the experience we have acquired during the last few successful projects we took part in – I have decided to present, from a mobile developer's point of view, a few of the things that are probably worth considering during your mobile application planning.
Best Practices
Best practices is a well known term in the mobile and web development. It refers to optimizing your web/mobile application's performance as well as (and especially) UI/UX. There are different guides and tutorials around the internet that explain the term and give you insights about what to pay attention to when creating a good mobile application.
On the top of the list above, 3 of the many things you should consider would probably be:
Easy and intuitive design and UI – Make sure users can easily find their way around the app and reach whatever they're looking for as fast as possible. The UI you choose can make or break your app, so be sure to make it as clean, intuitive, and efficient as possible.
Keep different screen sizes in mind – Two of the biggest challenges in mobile application development are the lack of screen real-estate, and the fact that different devices come with different screen sized and pixel densities. Always keep in mind that users will try to open your application on a 3″, 5″, or even 7″ screen, and your application needs to look beautiful on each and every one of them. This can be achieved in many different methods, like using Android's Relative Layout, or Apple's Auto Layout, or by implementing different application UIs for different screen sizes (i.e. one for tablets, one for phones, and one for wrist watches).
Minimize web traffic as much as possible – Having the application send many HTTP requests and wait for responses before continuing, both slows down the app flow and eats up the user's data plan (a reasonable cause for uninstalling an app). Optimizing your app to send as little HTTP requests as possible is essential for your UX.
Social Network Integration
Most major social networks offer website and mobile application integration. By taking advantage of the many things they have to offer, both you and your users can benefit. Here are a few examples:
Login/Signup Via Social Networks (Facebook/Twitter/Google+) – If your mobile application has a user registration system, why let the users fill out a form and choose a password to remember, when you can have them connect securely with just one or two clicks, no password, and get info they already entered somewhere else? More users will signup to your application when it takes no more that a few seconds.
Like/Share Buttons – Encouraging your user to like and share content from your mobile application to social networks can do wonders when it comes to making your application and content go viral. If you let your users share and engage, their followers will also share, engage, and eventually install the app.
Invite Buttons – Allowing your users to invite their friends to try your mobile application is a very effective advertising method. Users will gladly invite their friends if they have a reason to (i.e. adding people to a messaging app, or getting credits for referrals).
Analytics
Using powerful tools like Google Analytics or Piwik, you can easily collect and study information about how people engage with your app and how they use it. Using that information, you can later customize your mobile app to provide a richer and better UX. Perhaps even use part of that information in the app itself (i.e. number of users online in the app at a given moment), and make your content more dynamic and enjoyable.
Push Notifications
Use push notifications to make users engage with your mobile application. It can be interesting content updates, alerts and reminders, or even messages from one user to another. Push notifications are a handy tool to reach your users even when the app is closed at the moment. They are also hard to ignore, and make it easy to engage with your app.
Metadata
Store as much of your mobile application's data on your backend as possible. It can be the content itself, color themes, or any other metadata you can think of. Storing it on the backend can make the app both lighter, smaller, and more configurable from your backend. This can come in very handy for theming, sharing data between users (i.e. a certain user's profile info), and many other things. The less updates you need to release for your mobile application – the better.
Live Video Streaming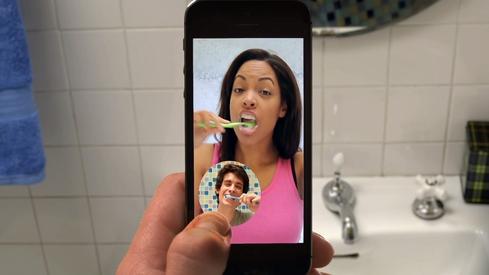 One of the best features you can add to a video-based mobile application is the opportunity to stream live video, and have other users view the stream, all straight from the app. Using powerful tools like the Wowza Streaming Engine, you can provide a live video streaming system that among other things, supports multiple device orientations, and even records the streams to video files to be later displayed as VOD.
Choose Wisely!
Not all mobile applications are the same. Therefore, different features go well with different apps. Features that don't belong in an app can even damage an app's popularity. Panda-OS is a company that specializes in developing video-based web and mobile applications. We strive to give our clients a solution tailored to their needs, keeping in mind the principals listed above, along with many others. Visit our Website to read more about our features and skills. Also, check out our Bamboo Video Platform for a small demonstration.
Hope you enjoyed this blog post. How about you? What is your mobile application missing? Perhaps we can provide some guidance, or even a solution. Feel free to share your thoughts in the comments below.